Student Photos
I'm sending a few pictures of the timberframe shed. The plans were great and went together very well. The spruce was a bit of a challenge to chisel in places and bit of sap in the wood. Thanks again for the oak pegs and the great shed drawings.
Chad
---
Built by Brian who used the online plans to complete this timber frame. This timber frame plan uses 432 board feet of timber no larger than 6x6. In addition Brian added this decorative timber truss to the outside of the building.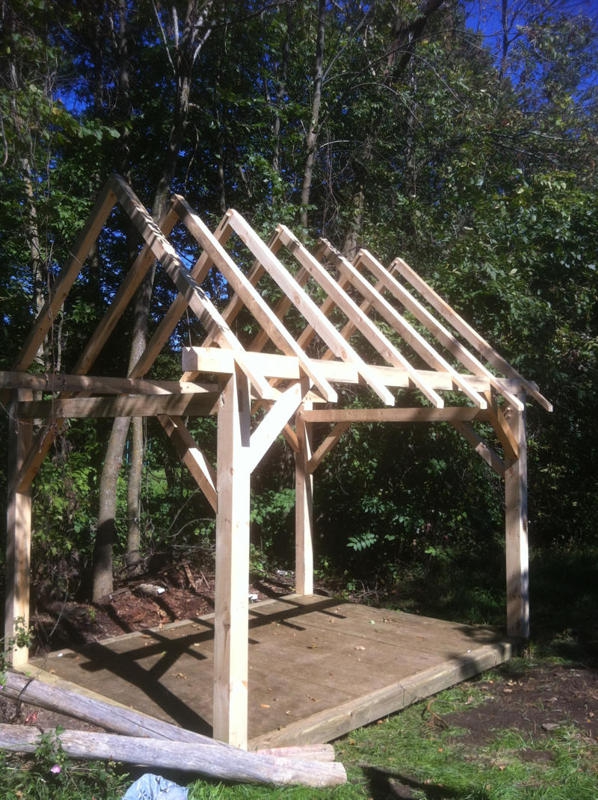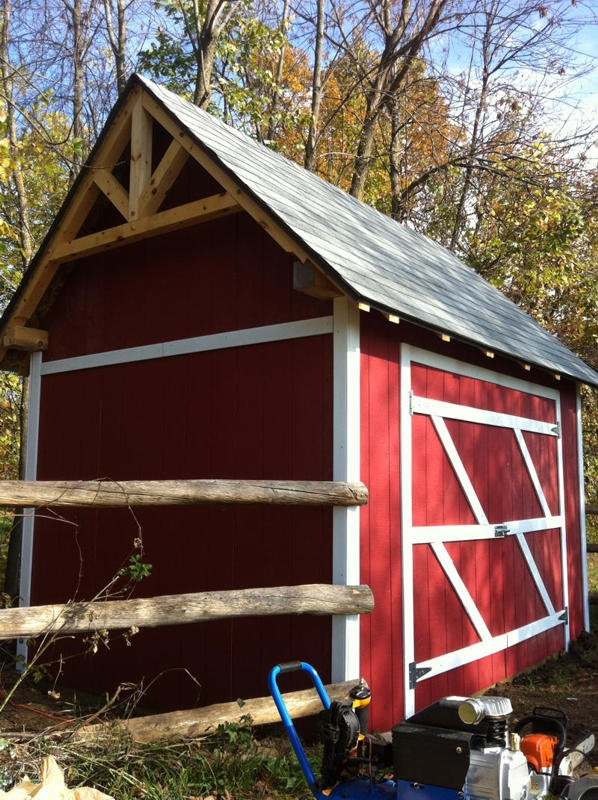 KING POST DRAWINGS - MODEL | KING POST DRAWINGS - DETAIL 1 | KING POST DRAWINGS - DETAIL 2 |
Jason, thanks much. The small frame plans were perfect. It was used as the set for the Christmas Music videos and it will become the center piece structure near a reflection pond at Community First Village. Community First is part of Mobile Loaves and Fishes. They are building a 27 acre master-planned community that will provide affordable, sustainable housing for the disabled and chronically homeless in Central Texas.
Here is the link to Community First: http://mlf.org/community-first/
Gibson Timber Frames used this garden shed timber frame plan for running an introductory timber frame course teaching college teachers the basics of square rule layout and timber frame joinery. The timber frame was built over 2 days with 11 people.